Recurring LuDPAC Donations
---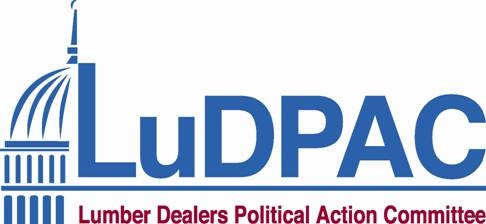 Donate to NLBMDA's Political Action Committee!
Consider a monthly contributions to LuDPAC
LuDPAC, NLBMDA's political action committee, supports candidates for federal office that support the building material industry's legislative agenda. Thanks to the investment made by dealers across the country, NLBMDA is able to strengthen and reinforce industry-friendly relationships on Capitol Hill.
To make it even easier for individuals from NLBMDA member companies to give to LuDPAC, we are now offering a monthly contribution option. By making an ongoing contribution, you ensure that LuDPAC will be able to continue to lead the charge in Washington on behalf of your business and your industry.
All individuals donating above $250 annually will be recognized at both the Legislative Conference in the spring and ProDealer Industry Summit in the fall. Monthly donations correspond to these annualized values.
LUDPAC Annual Giving Amounts:
LuDPAC Platinum - $2,500.08 ($208.34/month)
LuDPAC Gold- $1,000.08 ($83.34/month)
LuDPAC Silver- $500.04 ($41.67/month)
LuDPAC Bronze- $250.08 ($20.84/month)
LuDPAC Century- $100.08 ($8.34/month)
All contributions to LuDPAC are voluntary. LuDPAC funds are used to contribute to candidates for elective office. The amount contributed will not benefit or disadvantage members in any way. Members have the right to refuse to contribute without reprisal. Corporate contributions to LuDPAC are prohibited. Federal law prohibits soliciting contributions from outside the restricted class and any such contributions will be returned to the contributor. Contributions to LuDPAC are not deductible for federal income tax purposes.